Hope you enjoy reading our latest update, including details of our next meeting on Tuesday 18th April.
Happy Eastertide and welcome to April's Update
Hoping you all had a good Easter break! This month we bring you local and national climate action news, events and activities including looking ahead to CASAV events for the Great Big Green week in June,
What's Going On – general news and events
Monthly meeting
This month's whole group CASAV meeting will be on Tuesday 18th April at The Globe Community Library, North Road, Stokesley 8-9pm following a special presentation 'Love Food, Hate Waste' from the Yorkshire Rotters from 7-8pm to which all the public are invited so please spread the word!
The Yorkshire Rotters will be discussing and demonstrating how to prevent food waste including home composting. The monthly CASAV meeting which follows will focus on group developments and coming events and how you can be involved. We will be looking at our events to celebrate Great Big Green Week among other issues.
Darlington & Stockton Times Monthly Climate Column
Don't forget to check out our monthly climate column in the Darlington & Stockton Times! A link to March's column can be found on the CASAV website here: https://climateactionstokesleyandvillages.org/2023/03/22/climate-column-march-2023/
Great Big Green Week – 10-18th June – coming soon!
The Great Big Green Week is a yearly event across the country to celebrate community action to tackle climate change and protect nature. More information here: https://greatbiggreenweek.com/
There will be a number of CASAV events for Great Big Green Week organised by our different subgroups including Nature / Environment, Food and Waste – see details below and on the updated calendar of events page – CASaV Great Big Green Week 2023.
If you are planning anything or know of any other events in the area please get in touch.
Community Earth Festival Esk Valley & East Cleveland 22nd April – 8th July
A grassroots festival spread over ten weeks aiming to challenge people to look again at our relationship to the natural world. Events include practical workshops, nature recovery projects, creative performances, guided walks, talks and discussions. Full programme of events available here: https://www.eskvalleynews.co.uk/cef-programme
Thirsk World Earth Day Saturday 22nd April
Head on over to Thirsk to celebrate World Earth Day on Saturday 22nd April. In the Town Hall 10.00 – 1.00 there will be opportunities to meet the local and global groups working to protect our environment. As well as displays, exhibitions and local produce for sale, there will be presentations and talks throughout the morning including:
Local Beekeeping Association
Co-operative movement
Country markets
Cycling
Campaign for the Protection of Rural England
Deer Shed Festival
FairTrade
Friends of the Earth
Hambleton Strollers
NY Rotters
Owl Rescue Society
Royal Society for Protection of Birds
Thirsk Community Library
Women's Institute
Woodland Trust
Yorkshire Dales Rivers Trust and more.
Discover how local, legendary cheesemaker, the late Judy Bell, extended the hand of friendship to Syrian refugee Razan Alsous who now has her own multi-award winning cheese and dairy company.
• Learn about the North East Fishing Collective's continuing fight to discover the real cause of mass sea life deaths in the North Sea.
• Explore bee keeping and climate change with an expert and sample delicious local honey.
• Guided bird watching walks will start from the Town Hall at 10.30 and noon – exploring the importance of our local green spaces.
• Stock up with delicious homemade jams, preserves and local produce.
PLUS Thirsk Repair Cafe – bring broken things to be fixed and tools sharpened in return for a small donation.
Updates from the groups
Energy
Solar panels in action – energy saving thoughts from George Carter
In 2022 the average CO2 emissions from grid electrical generation per kWh were 182 grams whilst gas produces 185 grams per kWh (Government statistics) ***
Like many (I hope) who have solar panels my installation saved 182 x 3,650**= 63.7 tonnes of CO2 in 2022. The heat pump reduced the CO2 emissions when using mains electricity to .182 / 3.89* = .047 grams per kWh of heat – a 74.7 % reduction in CO2 compared to gas heating
The house temperature does not go below 19 degrees C. The gas is disconnected
Sources of information
***grid.iamkate.com and ** givenergy.cloud (recorded independently through the solar installation in the house)
*the heat pump efficiency recorded in the coldest week 2021 compared to a similar week in 2019 (when still using gas)
Considering installing solar panels? Find out more here:
https://www.renewableenergyhub.co.uk/solar-panel-solar-pv-installers-in-north-yorkshire
Experts say the UK should leave the climate harming Energy Charter Treaty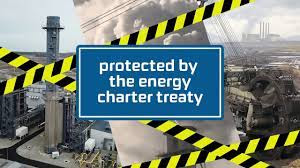 Experts have urged the UK to leave the controversial energy charter treaty (ECT), a secret court system that enables fossil fuel companies to sue governments for huge sums over policies that could affect future profits. Most European countries including France, Germany, Italy, Spain and the Netherlands have already made the decision to leave the treaty over concerns about its environmental impact.
https://www.theguardian.com/environment/2023/feb/10/uk-must-quit-climate-harming-energy-charter-treaty-experts-say
You can act on this by signing this petition to urge the government to leave the Energy Charter Treaty
https://act.350.org/sign/energy-charter-treaty-petition-UK
North Yorkshire Energy Efficiency Fund
Residents here in Hambleton but also Scarborough and Ryedale can apply for funding for energy efficiency measures for their home.
The fund aims to help reduce energy bills, keep homes warmer and cut carbon emissions. If you meet the criteria, you can apply to YES Energy Solutions, who are delivering the scheme on our behalf. They will carry out a survey to identify what funding you could receive from the government scheme to upgrade energy inefficient homes.
If you are a homeowner or private renter you can apply if you meet the eligibility criteria. For privately rented properties, landlords are required to make a contribution to cover one third of the total costs.
See if you are eligible
To qualify for the scheme you must:
be a resident in Scarborough, Hambleton or Ryedale
have a household income of £30,000 or less or receive income related benefits
live in a property with an Energy Performance Certificate rating of E, F or G
Properties rated as D will also be accepted if fewer than 30% of D rated properties sign up to the scheme.
You can find your Energy Performance Certificate or request a new one on the government's website.
What help you can get if you are eligible
If you qualify for the fund, your property will undergo a survey and YES Energy Solutions will use that to see which improvements would improve your home's warmth and efficiency the most.
The type of home you live in will determine which improvements can be made and how much funding you could get which could be up to £10,000 or £25,000 for off-gas properties.
Examples of free improvements you could receive include:
external wall insulation
loft insulation
cavity wall insulation
solar panels (PV)
air source heat pump
high heat retention electric storage heaters
How to apply
If you meet the criteria you can apply by using YES Energy Solutions' online form or by calling them on 03301 355 321.
Food
Great Big Green Week recipe display
The Food Group are planning to a display of recipe books to encourage people to eat more sustainably at CASAV events during the Great Big Green Week.
Local organic veg boxes
Barbara Beveridge at Battersby Junction provides wonderful organic local veg boxes. She would welcome anyone who would like to volunteer to support her on her small holding at Battersby Junction. Wendy from the Food Group spend an enjoyable few hours with her recently. For more information email barbara at barbarabeveridge118@gmail.com
Co-op Foodshare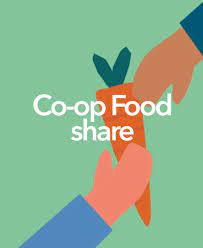 Did you know that every evening surplus food (which would otherwise go to waste) is collected from our local Co-op stores in Stokesley and Great Ayton and distributed to local charities and groups for those most in need? Jenny Earle from the Food Group organises this fantastic work and a rota of volunteers collect and distribute the food. More volunteers are always welcome, even if you can only volunteer occasionally this is very useful for back up cover if one of the regular volunteers is unable to collect the food at short notice. Email us if you can spare an hour every now and then.
Yatton House Community Garden
Are you a Co-op member? If you are, remember you can still help fund the community garden that CASaV are helping develop with Yatton House, Brighten Up Great Ayton group and local Rotary groups. You can find out more and choose this local cause to support. If you are interested in joining a working party in the garden email Caryn [mailto:carynloftus@gmail.com].
Nature / Environment
Events for Great Big Green Week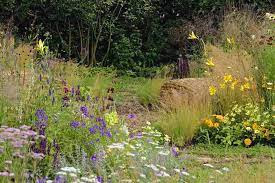 1. Biodiversity Event: Gardening for Wildlife 10th June
The event will be a guided walk around the garden highlighting the importance of the gardening for wildlife and the different elements in the garden. These include – native/non native plants, different levels, how to be insect friendly, providing winter habitats etc. Children are welcome to look under stones and in ponds etc.There will be two sessions over the course of the day. 2pm – 4pm and 7.30pm – 9.30pm and the evening session will include using a bat detector!
There will be a limited number of places (15 max) and must be booked in advance, details to follow. The address of the venue will be provided those that book.
Refreshments will be provided.
2. Nature Under Threat & How to Help Display at the Globe, Stokesley 10-18th June
There will be a display all week 10-18th June at the Globe Community Library on the current threats to nature locally and globally, the reasons for this and what we can do about as individuals.
Additional displays are being considered for the Hub at Hutton Rudby and at the Discovery Centre, Great Ayton.
3. Wild flower walk around Cod Beck Sunday 11th June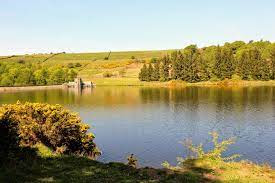 Meet at Cod Beck car park at 4pm for a 1-2 hour walk led by botany expert Helen Herring.
Further walks and explorations of nature are planned this summer e.g. a walk around Bank Foot, Ingelby Greenhow led by Anne Press and a bird watching event.
Transport
20s Plenty for North Yorkshire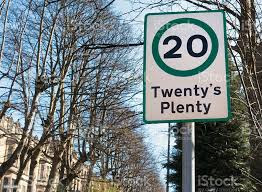 20's plenty is the national scheme backed by United Nations, aiming to introduce 20mph as the norm wherever people and vehicles meet.
Locally the 20s Plenty for North Yorkshire has been campaigning to encourage local councils to introduce maximum 20 mph zones in the centre of towns and villages and in particular where pedestrians are most vulnerable e.g. outside schools and where there is a high footfall. At these lower speeds not only can road deaths and injuries be substantially reduced but also climate changing exhaust gases can be lessened. Currently 141 town/parish councils in North Yorkshire support 20's Plenty.
Even more locally, 20's Plenty for Stokesley is our nearest group, contactable here:
Stokesley@20splentyforus.org.uk
20's Plenty North Yorkshire groups aim for North Yorkshire County Council to budget for new 20mph signage all around our county. If you agree with this idea please complete and share the petition.
Sign here : https://us11.list-manage.com/survey?u=7fbc10142193f88b5449266f7&id=b0a4ff73aa&e=5ef9639452
Waste
Stokesley and Villages Repair Cafes
Repair Cafes have been in action twice since the last monthly update, Swainby Village Hall on Saturday 18th March and following that Saturday 1st April at the Globe Stokesley with over 100 items in total repaired / returned to functional use which might have otherwise gone to waste in landfill or incineration, saving the owners the cost of buying replacements as well as reducing the environmental impact of using up resources and the energy in manufacturing.
With spring tempting us back into the garden, our very own Phil 'Blades' and his nifty blade sharpening tools was kept very busy with dozens of people bringing their shears and secateurs to get them garden ready.
The Repair Cafes gives us a great opportunity to share the climate action message with people who aren't aware of CASAV and many have signed up to our mailing list, joined us on Facebook and volunteered for future Repair Cafes. Also we have spread the Repair Cafe word with other local climate action groups such as Middlesbrough who will be launching their first Repair Cafe on Saturday 22nd April at the Hope Foundation on Grange Road 1-3pm.
The next CASAV Repair Cafe will be Saturday 20th May 10-12 at Swainby Village Hall. Remember, bring your household items in need of repair e.g. electrical appliances, mechanical equipment, furniture, clothing, crockery, laptops, smartphones, etc – to the Repair Cafe and extend the life of your items, learn repair skills, prevent landfill waste and help fight climate change!
Further details here on our website.
Upcycling Day Challenge 24th June
To mark Global Upcycling Day on June 24th Anne Mannix is preparing an 'Upcycling Challenge' competition for individuals and groups to design the most inventive way of repurposing items and materials into something useful which would have otherwise gone to recycling or to waste. There will be a number of categories, including most imaginative and most practical across different age ranges and the winners will receive prizes!
Recycling is the process of destroying waste and repurposing it to make something new from it, e.g. scrap metal is melted, processed, and then used to make a new item which is useful but still requires energy which contributes to climate change. Upcycling is more climate friendly in that it uses waste in its current state to create something new, such as a flower vase made from an empty bottle of wine. The benefit of upcycling is that you can give a raw material a second life without spending a lot of money on recycling, and you can also meet a current need with what you make.
The Upcycling Challenge will be launched next month, so look out for updates. If you have any ideas or a group who would like to take part please contact us by email.
Refill – reducing use of single use plastics
The Refill App (https://www.refill.org.uk/) allows you tap into a global network of places to reduce, reuse and refill containers for drinks, food and household cleaning substances as well as getting free tap water for your reusable bottle. Anne Mannix and other CASAV members have been out and about encouraging local businesses to sign up to the refill scheme and appear on the app and there are now almost 20 locations where you can refill your own containers, saving packaging and costs.
If you know any local businesses which would like to join the scheme, please get in touch.
Reusuable Nappy Week 24th-30th April
In the first 2.5 years of a baby's life, they will have needed at least 4,000 nappy changes. If of the single-use variety, these nappies will be sent to incineration or landfill at a cost to our environment.
Using reusable nappies doesn't have to mean going full-time to make a difference. Every day you choose to reuse, you will reduce waste and avoid consumption of single-use plastic equivalent to at least 17 plastic bags a day!
The carbon footprint of nappy usage can be reduced by 40% if reusable nappies are used instead of single-use nappies. Reusable nappies also use 98% fewer raw materials.
Locally we are fortunate to have the Hambleton District Cloth Nappy Library from which you can hire reusuable nappy kits consisting of modern washable, cloth nappies, liners and covers from newborn upwards. They also hold monthly drop in sessions usually every second Friday 11-1 at Crazy Kingdom, 2 Standard Way, Northalleton DL6 2KH where you can have a look at the kits, discuss how they work and get general nappy advice. Due to Easter and to coincide with Reusuable Nappy Week they have shifted this month's session to Friday 28th April. You can find more information via their Facebook Page or email hambletonclothnappies@outlook.com
Signing off
If you have any news or any event / activity you would like promoting on this monthly update please email Kate kategibbon@googlemail.com by the end of April.
Kate will also be helping promote activities via Facebook and Instagram so let her know if there is anything that you would like shared via our Facebook group or Instagram page if you are not a Facebook / Instagram user.
Hope to see you at the CASAV whole group monthly meeting and talk by the Yorkshire Rotters on the 18th April (details at the start of the update!)
Kate Gibbon,
on behalf of the Climate Action Stokesley and Villages Steering Group Steering group:
Bridget Holmstrom, Caryn Loftus, Jack Turton, Ron Kirk and Simon Gibbon